Eternity Baptist Church
Offering Hope Through Jesus Christ For All Generations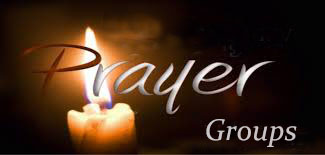 Prayer is the heart and soul of every successful relationship with God – it's absolutely crucial to every area of a believer's life. Along with personal prayer-life, we are also called to pray for each other (James 5:16). Eternity Baptist Church encourages the development of a personal prayer life and provides church members with various opportunities to be involved in a variety of prayer groups.
What are prayer groups?

| | |
| --- | --- |
| | Prayer groups are the small group ministry of our church and are designed for the purpose of seeking God together as a church family. Prayer groups function to... |
Bear one another's burdens. Galatians 6:2 - Bear ye one another's burdens, and so fulfill the law of Christ.
Pray for one another's needs. James 5:16 - Confess your faults one to another, and pray one for another, that ye may be healed. The effectual fervent prayer of a righteous man availeth much.

Enjoy one another's fellowship. Acts 2:42 - And they continued steadfastly in the apostles' doctrine and fellowship, and in breaking of bread, and in prayers.
When are our prayer groups?

Monday 8:30 am Men's and Women's Prayer Group

Sunday 8:45 am Prayer in the Auditorium
| | |
| --- | --- |
| | We also have a Prayer Room at our Church that provides a quiet place to pray. |
If you would like more information, please fill out this form and someone will be happy to assist you or contact Delores Queen or Robin Tolbert who are our Co-Chairpersons of the Prayer Ministries at Eternity.
Useful Resources
Contact Information

500 W McCord Street
Centralia, IL 62801
Phone: 618-532-9596


Baptist Information