Eternity Baptist Church
Offering Hope Through Jesus Christ For All Generations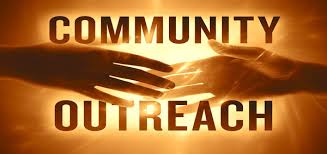 ------------------------------------------------------------------------------------------------------------------------------------------------------------------------------------------------------
Eternity Baptist has an exciting new launch for Outreach. Under the direction of your new Outreach Director, we are have a new approach to Outreach. Already, God has open doors and provided ministry opportunities. Be a part of God's exciting work!
Christ's final command: "Go therefore and make disciples of all the nations..." (Matthew 28:19). Outreach Ministries is committed to assisting every member to become personally involved in the Great Commission.
Our Mission:
TO exalt the name of Jesus Christ through individual and corporate worship means

TO equip the saints for the works of the ministry through instruction means so the Body may grow in the knowledge of the Son of God, to become mature disciples, and to fulfill the measure of the stature, which belongs to the fullness of Christ

TO edify one another through fellowship means of encouraging one another and building up the Body into a unity of faith

TO evangelize our community, state, country, and world through evangelism means which proclaims the Word of God and calls people everywhere to respond to Jesus Christ through faith

TO enable the Body to fulfill this ministry purpose, through the use of wise stewardship means that enhance and protect the numerous resources that God has so faithfully entrusted to this Body of Believers
| | |
| --- | --- |
| | One of our new Outreach Programs is 1/2 Mile Radius. We will be reaching out to those in the community that are our neighbors. We will be building relationships, sharing the Gospel, and helping those that are in need. |
Feel free to contact our Outreach Director, Larel Davis.
Useful Resources
Contact Information

500 W McCord Street
Centralia, IL 62801
Phone: 618-532-9596


Baptist Information