Eternity Baptist Church
Offering Hope Through Jesus Christ For All Generations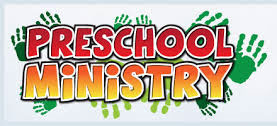 Our GLO (God's Little Ones) preschool department is committed to providing children with a loving, caring, and safe environment. We are taking every reasonable step to ensure that each child is properly cared for.
Sunday School begins at 9 a.m. with 3 classes available; birth to walker, walker to 3 years, 3 years to 5 years (not in yet Kindergarten). Nursery services are offered during the Sunday morning worship hours at 10:00 a.m. Ages 3 to 5 attend Jr. KIDS Church during the worship service. We believe that a child is never too young to learn to follow Jesus.
On Sunday evening, worship begins at 6:00 p.m. and AWANA begins 15 minutes earlier at 5:45 p.m. during which we provide extended session for birth up to 3 years of age. 3 to 5 year olds participate in AWANA Cubbies.
This is the check in station for the nursery. Someone will be here to provide you with assistance.
Useful Resources
Contact Information

500 W McCord Street
Centralia, IL 62801
Phone: 618-532-9596


Baptist Information